Our Network
at your service
QUBES. is happy to announce new collaborations with Clinical trial experts we believe could be instrumental to your clinical development journey.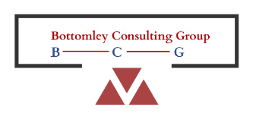 Andrew Bottomley, PhD (Bottomley Consulting Group) – Executive COA Consultant
Dr. Andrew Bottomley, is an esteemed academic expert in clinical trials where Quality of Life is the endpoint, having spent 25 years designing measures and cancer clinical trials at the European Organization for the Research and Treatment of Cancer (EORTC) and developing and leading the QOL strategy for the EORTC. He will personally undertake all major tasks to provide you with a highly personalized and specialized service.
Dr. Bottomley has extensive experience working with regulatory agencies and major pharmaceutical companies, providing top-level expert services that have helped clients achieve their goals.
Please contact QUBES. or Dr Andrew Bottomley directly to learn more about how he can assist you in achieving your goals.
Contact Andrew

Geoffroy "Jeff" Coteur, iPATH Solutions ™ - your expert in market access, pricing and HEOR strategy
iPATH Solutions' mission is to ensure patients access to pharmaceutical & medical innovation while driving the growth of our clients' businesses. We help our clients to overcome access hurdles by developing future-proof market access & pricing strategies for innovative assets, providing excellence in commercial launch execution tailored to the specific HTAs & payers, and building the client's in-house functional expertise in Value & Access.
Please contact QUBES., or iPATH Solutions™ directly, to learn more about how they can assist you in achieving your goals.

Contact Jeff​